CHALLENGING FUNCTIONAL FITNESS GROUP TRAINING THAT WORKS.
ALL DURING THE BEST HOUR OF YOUR DAY. Life is Too Short for Boring Workouts Alone and Short Term Results. Life is Too Short for Boring Workouts Alone and Short Term Results.
Life is full of long work days, unexpected road blocks and every day challenges. It is these things that fill our time and keep us from getting what we really want – to be in great shape, be confident and for your body to do what you ask of it.

You have tried to workout by yourself or maybe you've tried every program and supplement out there but continue to be frustrated with hitting plateaus, wasting time at the gym not knowing what to do and not being able to reach the levels of fitness you want.

At CrossFit 561 our friendly, world class trainers will eliminate the guesswork in your workouts, coach and guide you through challenging (but really fun) workouts. We will provide the perfect combination of coaching and accountability so that you can focus on what matters most.

"I especially wanted to come by and show Crossfit561 some love today. I have been a member with Nick as an owner for about 3 years now and he totally changed the(my) game. After participating in a competition yesterday and seeing how a lot of other gyms train and conduct themselves, I could not be more grateful for the quality coaching 561 offers. Nick, Ray, and Abby are as legit as it gets. I am so proud to be a part of this family❤"
STEPHANIE R.  –  AMAZING CROSSFIT 561 MEMBER
1. SCHEDULE YOUR FIRST VISIT
Talk with A Coach About Your Goals and Learn How Our Team At CrossFit 561 Can Get You To Your Best Self.
2. START YOUR TRAINING
You have defined your goals and you are ready to begin your journey. We will start you strong by taking you through the fundamentals of training and sound habits putting you on the road to success!
3. HAVE FUN REACHING NEW LEVELS
Once you have the basics down you'll book classes easily on our app, enjoy the workouts with awesome people and reach your goals in no time!

"I'm so happy I came in here when I moved to Lake Worth. This gym is professional and cutting edge when it comes to proper training and support. After being a CrossFitter for over 3 years I joined this gym and learned valuable info about my body mechanics to help enable me to perform most efficiently while also preventing injury. This welcoming gym is perfect for every level fitness and sure to motivate through a happy community you'll be thrilled to be a part of."

"I've been going to this place for a month now and it has been awesome. The owner, Nick, is amazing and extremely passionate and professional about what he does. Nothing but good things to say about this place. If you're looking for a new gym and you're serious, start here."

CrossFit 561 is my second home. Not only is the coaching exceptional, the athletes who work out in this gym are the most humble people I have ever known. CrossFit challenges everyone's mental and physical fitness but I have never had as much personal success as I have had in this box. It's been over a year and I am still loving every second of it.
With all the noise and distractions out there, it is very difficult to know what health and fitness goals are right for you. Our team will help you discover your "why" and we will build goals around that foundation.
Having a strong why and supporting goals are great but if we don't have a map, it can be very difficult to get where we want to go. We will create your plan and act as your tour guide every step of the way.
Daily roadblocks and detours tend to make time limited for everyone. Your custom plan will not only get you to your destination in a timely fashion, but we tailor your plan to fit your current schedule.
EVERYTHING YOU NEED
TO ACHIEVE A HEALTHIER LIFESTYLE
We invented a new way to think about and view your fitness. Discover who you are, interests, biases, habits, behavior patterns. Reprogram your body, mind, and spirit for high performance.
We turned the guesswork of starting/advancing your wellness into a science. Follow practical step-by-step instructions that are proven to work and track your progress using reliable metrics. While being able to adapt to an age or skill level.
No matter how good the workouts are, you'll always have questions. Get 24/7 access to our coaches and community in our Facebook group and every day in coach-led classes. Taking the guesswork out of working out.
How many times have you tried a fad diet or new supplement only to find you quit early because you aren't seeing results or don't have someone to keep you accountable? Our nutrition coaching helps you build lifelong habits - not just a quick fix.
You are not just a number doing a workout, at CrossFit 561 you're building something bigger with others. We train, motivate, and encourage each other to achieve a happier and healthier lifestyle.
Our classes are one hour and will encompass warmup, the workout, cool down, and discussion. We ask that all those scheduled to attend class be on time.
Thinking about giving us a try? View our weekly schedule below and click "get started" anywhere on this page to begin
*24/7 Access is available
WE HAVE COACH-LED CLASSES AT:
5:00 AM
7:00 AM
9:00 AM
5:30 PM
6:30 PM
(No Crossfit class Friday 6:30 PM)
(NO OPEN GYM MWF 11am - 12 PM)
7103 Lake Worth Rd
Lake Worth, FL 33467
GIVE US A CALL
+1 561 507 5847
MONDAY
WEDNESDAY
FRIDAY:
5:00 AM – 7:30 PM
TUESDAY
THURSDAY:

5:00 AM – 7:30 PM
SATURDAY:
7:00 AM – 11:30 AM
Our main goal is to provide a fun and entertaining style of workouts that challenge you both mentally and physically. While providing a safe space for you to feel welcomed to push yourself past the limits of what you truly thought you were capable of. Our classes work for any type of athlete at any skill level. Come on in and change your life for the better.
HERE FOR YOU AND YOUR GOALS
HELPING YOU ACHIEVE THE BEST
VERSION OF YOURSELF
Nick was an athlete at a young age. Born and raised in Syracuse, New York, fitness has always been a big part of Nick's life. Playing a variety of sports when he was younger and getting even more serious after competing in the CrossFit regionals in 2014, nick decided to turn his passion for health and wellness to better enrich the lives of others. In 2016 Nick opened CrossFit 561 and started Vitamin P Fitness. Through our three tenets of opportunity, accountability and excellence we improve and optimize the overall health and success of our clients.
Head Coach and Owner
CrossFit L3 (CCFT)
Precision Nutrition L1 (PN1)
Ace Wellness
CoachRock Steady Boxing Coach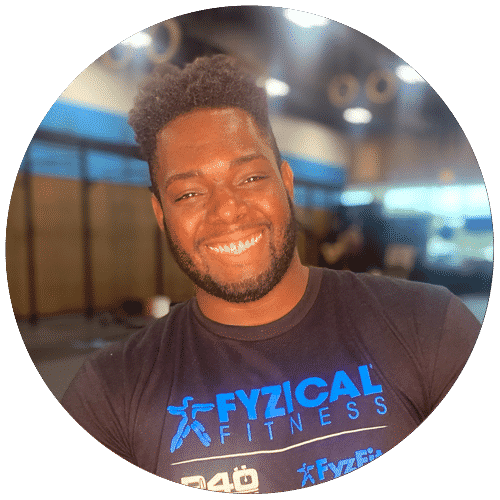 Edens Merius Started his CrossFit journey 3 ½ years ago at crossfit561. 2 years of which have been coaching. After 5 years of powerlifting, he chose to switch because he wanted something more challenging. After the first class, he was hooked. A year later he decided to take his journey a step further and started studying the in and outs of the movements and started coaching. Edens always knew that his calling in life was to help people but he didn't know what exact area that would be but after spending time at the gym "shadowing" the coaches at CrossFit561 and saw how helpful they were and how much impact they had in the community and he was sold and went for his CF Level 1.Edens enjoys helping people on their fitness journey no matter what level their on, Edens is encouraging, knowledgeable, and willing to be there for you whenever you need it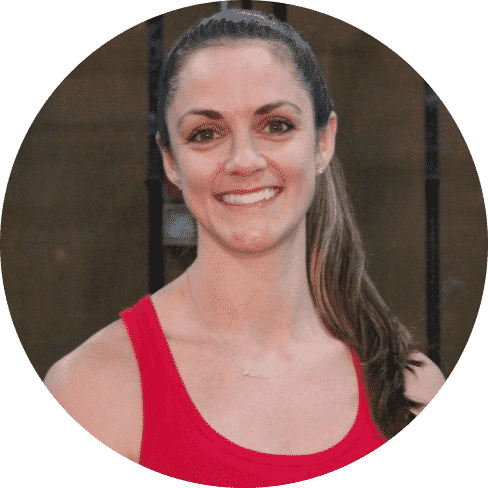 Tiff became a coach at Crossfit561 in 2021, after spending 16 years in the healthcare field, with the goal to help people feel empowered and in control of their body. She started Crossfit herself in 2012. After spending many years with intermittent back pain, she became frustrated with the limitations it put on her. Through years of studying body movement, fitness, and behavior, she was able to get out of pain and continue lifting. This process lit a fire inside of her to help others do the same. Tiff is passionate about educating athletes so they can move well and be strong, lending them an active lifestyle.
Kate Has been interested in CrossFit since highschool and finally got the chance to start after graduating college. She competed in powerlifting in highschool which only motivated her more to one day join a CrossFit gym. Her passion for health and fitness began at a young age always wanting to help people get in shape and lead a healthy life. For Kate CF561 stuck out from the others in the way they coached and how much care they have for each individual, she knew right away this was her gym. In 2021 after a year at CF561 she was offered to become a coach and jumped at the opportunity .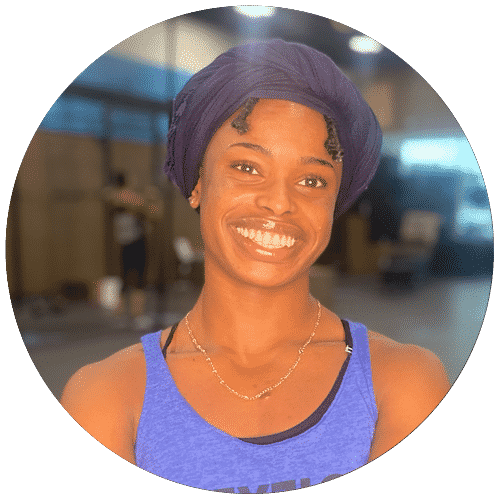 My name is Janice and a year ago, I joined a CrossFit gym that has changed my living for the better. I am a young female out in this vast world with 12+years of public education under her belt. The goal was the medical field. As time went on, the thought of being in that profession slowly began to fade. I sat on the gym floor one-night speaking to a man who I now call my boss and the words to this remain with me at all times. This is me paraphrasing but he stated, "If it doesn't make you nervous, then why do it? …That's why you should." I felt nothing but nerves at the time I began shadowing. I am a CrossFit coach because I get the opportunity to make a difference to one more individual that seeks change in the form of health and fitness. We get one hour of that person's day and our job is to make it the best damn hour. What goes outside is out of our hands, but at that moment is where it counts most for the client. Before that, I ran track for both my high school and an outside organization. That sport held and still does hold a special place in my heart. When I realized that I ran with no purpose behind it, I had to let go and find something that would keep me going. I walked into CrossFit 561; an older gentleman greeted me as if he had met before. That older gentleman is now my head coach which I look up to. Along this journey, I have been able to build relationships with some of the most adventurous athletes.